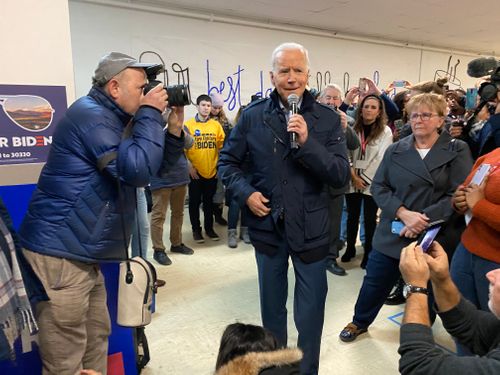 Mark photographing President Joe Biden
Speaking in the third person is strange, but here it goes:
Mark is a portrait photographer Massachusetts-based known for capturing the "indecisive moment."
Teaches Teen Photo Workshops each summer out of his studio.
A winner of American Photography 36 and 37.
Currently working on a book of 365+ days of non-stop Pandemic Portraits.
Recently showed at The Bridge Gallery in Cambridge, Mass.
Teaches a weekly Veterans Photo Workshop.
Photographed all the 2020 presidential candidates for New York Magazine and POLITICO.
Owns two cafes. Cafe Zing and Kickstand Cafe.
Add client list here of magazines, agencies and private commissions.