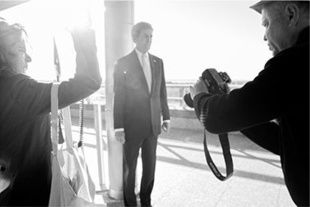 Secretary of State, John Kerry. State Department, Washington D.C.
Mark is a portrait photographer based in Cambridge, Massachusetts. Known for capturing the "indecisive moment".
Mark shoots for magazines, agencies, and private commissions.
When not shooting, Mark spends time at his two cafes - Cafe Zing in Porter Square and Kickstand Cafe in Arlington, MA.
For more information, please call Mark's studio manager, Marissa.
at 617-576-1908